---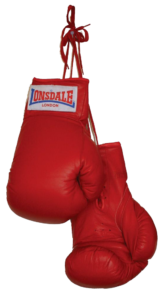 Why Get An Online Marketing Coach…
Working with a marketing coach gives business owners, marketing managers, and entrepreneurs trustworthy answers. You get the clarity and direction you need to land punches with your online marketing.
A marketing coach is an adviser. They don't sell you stuff and they don't want you to pay more for their "other services".
It's like your own ringside coach.  They're there to tell you when to block, when to jab, and when to throw that left hook!
Most business owners have been let down, ripped off, or disappointed when paying for marketing services in the past.
Sound familiar? …You're not alone! In fact, I'll even admit to being that newbie and selling those crappy services early in my career. (sorry about that)
Thankfully, after 15 years of battle in the marketing trenches, I can give you real certainty on what works and what doesn't. I know from experience, where you need to invest your time and money to get the best marketing returns.
Working with me means you'll make better choices about what to do. You'll learn exactly which marketing tactics will grow your business online with the least amount of cost and hassle.
When we work together you will…
* Get clarity about what actually works before you even start
* Quickly identify the things you should be doing yourself vs outsourcing
* Easily save a fortune in costly miss-steps and totally pointless trial & error
* Design a plan for success that would take you months on your own.
Get Started!
Figuring out YOUR online marketing strategy isn't getting any easier.
With a ring-side coach like me in your corner you can throw powerful marketing punches that connect!
Just fill out the form below for a free 30 minute chat and find out if I'm the online marketing coach you've been looking for!