Building A Funnel Targeting Gym Users & 'Pre-workout' Users
Objective:
Increase sales of The High Caffeine Coffee Co's high performance coffee.
The aim is to Identify, reach out to, engage, and then lead to purchase the ideal customer for The High Caffeine Coffee Co's new product called "Work Out Coffee".
Immediate Goal:
200kg of workout coffee sold each week through individual unit sales. Ideally leading to repeat purchases.
Situation:
The High Caffeine Coffee Co. has developed a new high-caffeine, low-jitter coffee ideal for use as a pre-workout energy booster.
The Gym Junkie/Fitness Freak persona is the 'ideal' target market for high-performance coffee and where this proposal for an online buying funnel will be focused.
The High Caffeine Coffee Co. is pursuing an online retail model as the most profitable and farthest reaching strategy to achieving both sales and scale quickly.
Fitness and gym enthusiasts already belong to online groups and hang out in places full of like minded individuals. Our strategy targets these people and groups with content they are known to consume and engage with.
The High Caffeine Coffee Co. has tried and failed to advertise online previously. They have been let down by previous suppliers making promises they couldn't deliver and wasted significant budget on poorly executed campaigns with no ROI.
Context:
The High Caffeine Coffee Co. coffee has already proven popular with drinkers and the target market identified.
The High Caffeine Coffee Co. has experienced challenges with strategy and online execution of that strategy.
Our research gives us the firm belief that the underwhelming results of previous marketing have been caused by the suppliers and not the product.
The market is there, the product meets their needs, all we need to do is create a compelling funnel to engage the market and deliver sales.
Solution Summary:
The recommended solution involves engineering a marketing funnel that uses content to engage your audience and tell your brand story. The funnel will primarily use social media to engage 1,000's of ideal prospects with content specifically engineered to attract them.
We then increase their buying intent by delivering further insights, info and advertising designed to lower buying resistance, indoctrinate, and build trust and desire to try/use the The High Caffeine Coffee Co. work out coffee product.
Solution Overview: eCommerce Marketing Funnel
MARKET RESEARCH:
Developing and understanding the online behavior of the various buyer personas is central to engaging them effectively. The primary market we've selected can be broken down as follows:
Uses high caffeine coffee as a pre-workout (not MJs – switching target)

Uses coffee as a pre-workout (not high caffeine – upgrade target)

Uses a Pre-workout already, but it's not coffee based

Doesn't currently use a pre-workout, open to trying new products/ideas for performance gains.

Uses The High Caffeine Coffee Co. but only ordered once, no repeat purchase.

Uses The High Caffeine Coffee Co. and places consistent monthly orders.
SCOPE & BUILD:
With a clear understanding of the target market, we position THCCC to reach out and help solve their problems and answer their questions with insightful content. The content provided to them is designed to educate and inform on issues important to them, plus introduce the The High Caffeine Coffee Co. brand.
The final stages involve continued engagement by combining, paid advertising, re-targeting, landing pages and email offers to move the prospect from awareness, to consideration and finally purchase as efficiently as possible.
ENGAGEMENT:
Working with The High Caffeine Coffee Co. we build both advertisements and content that speak directly to your target market and then promote this in a highly targeted way on social media.
The content is mapped to buying journeys which create short sequences that link to product pages, website content, and dedicated landing pages depending on where the prospect is in their buying cycle. In this way you build trust and purchase desire in a targeted, structured and methodical way that's hard to ignore.
SALES

:
Obviously, at every step we are pushing for the product purchase online. The marketing funnel is designed to firstly find and engage the target market, then lead these people to purchase.
Not all buyers will need to go through each step. The funnel will of course cater to those people simply wishing to jump in and buy the product. For everyone else, there is now a clear and well defined path from initial awareness to purchase.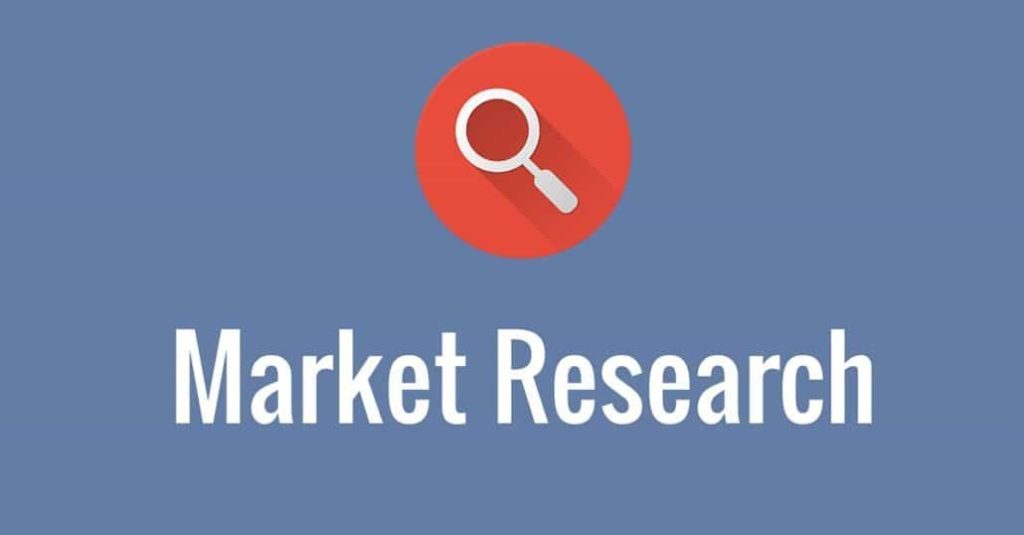 Phase 1: RESEARCH
Much of the research phase is completed by the time we begin working together with a client.
The key objective is to understand the day to day pain points of the target market, what sort of content they consume and where, and what is needed to make them purchase.
When we understand their needs, The High Caffeine Coffee Co. can confidently meet those needs with targeted content that shows they care about the audience and the industry as a whole and that builds real trust in the brand.
Some Considerations:
Using written VS video or visual content?

Using The High Caffeine Coffee Co. VS independent voices?

What content do these groups already share?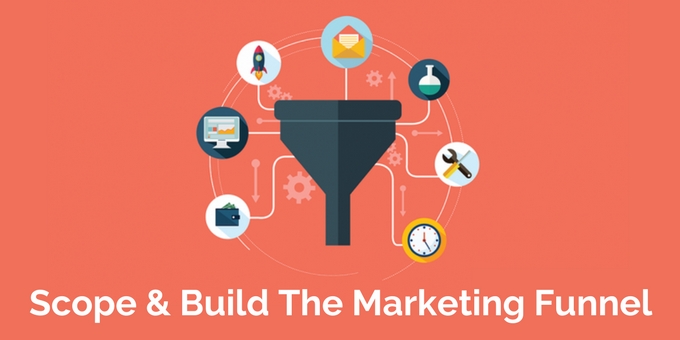 Phase 2: Scope & Build
First we design and create a number of content assets which will appeal to the target market. The details are determined by research and budget.
Example Content Ideas:
Attract: 7 reasons

to switch

your pre-workout to coffee

Attract: 8 reasons

to use

coffee instead of artificial pre-workouts etc….

Prove: How I used coffee to blast 5kg's of fat In 6 Weeks

Prove: Why women are using coffee for pre-workout fuel
The focus of outreach, is not to sell The High Caffeine Coffee Co. coffee per se, but instead to attract the target market to the brand in the highest volume possible. The overriding principle is one of assistance to the gym goer. Your content helps and informs them on issues related to their day to day life and in particular (working out).
This positions The High Caffeine Coffee Co. as a market leader and expert in the space and opens the prospect to receive marketing messages which will further prime them to buy.
Outreach also involves targeted exposure across the web in places your target market is likely to be hanging out.
Guest blogging

Advertorial

press releases

display advertising on industry publications

Social media advertising (eg Instagram)

Etc…
These activities will all ensure your content is found by your target market en mass. Content on third party sites is linked to the The High Caffeine Coffee Co. website, landing pages, and other assets that capture leads or make sales for The High Caffeine Coffee Co. and/or deliver further value to the prospect.
Examples of 3rd Party Outreach Opportunities
Examples of relevant 3rd party sites for exposure:
Examples of Content relevant to Prospects: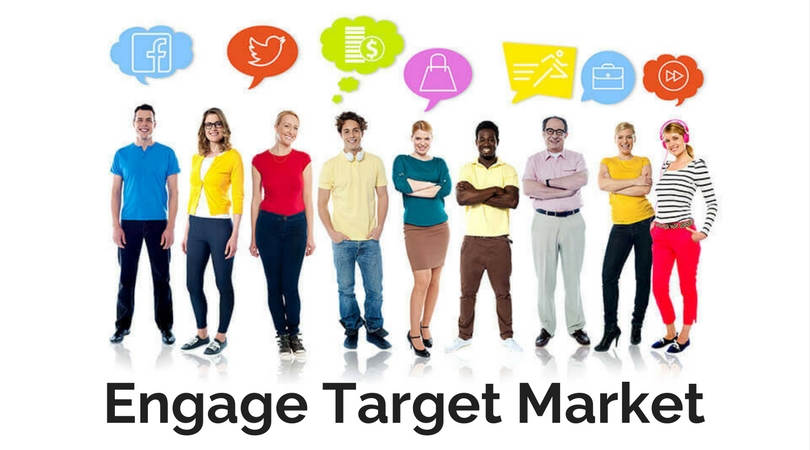 Phase 3: ENGAGEMENT
Engaging your prospects using social media, content and automation builds the relationship and boosts brand awareness without draining finite resources or time with high-touch and low-leverage sales or prospecting methods such as coffee trucks.
We will engage your prospects before they purchase by delivering relevant content and information to them on social media and in search engines as well as 3rd party websites. This p
re-purchase content fills knowledge gaps, highlights issues they face and assists them to solve these problems.
The funnel will firstly invite them to read articles, watch videos, or take online assessments to interact with The High Caffeine Coffee Co. in some way.
We then tag these visitors with a pixel or cookie that allows us to follow them around the web with further offers and marketing messages.
Each click on these ads further educates the prospect and brings them closer to purchase by linking them to both offers and other pre-purchase content on the site.
When done correctly, the sequence of educating, branding and re-engaging, primes the prospect to invest their attention in The High Caffeine Coffee Co. and discover if it works for them.
The prospect is also primed for further messaging and clicking on paid media that will follow them around the web as they surf and search for solutions.
Engagement Setup Process:
Develop lead magnet and/or produce 'attraction' articles to find & engage target market.

Design and build landing pages offering content, product, samples, advice, downloads etc…

Setup paid traffic campaigns on facebook & instagram

Setup tracking & reporting for site & social media.

Run, measure and continue to optimize campaigns.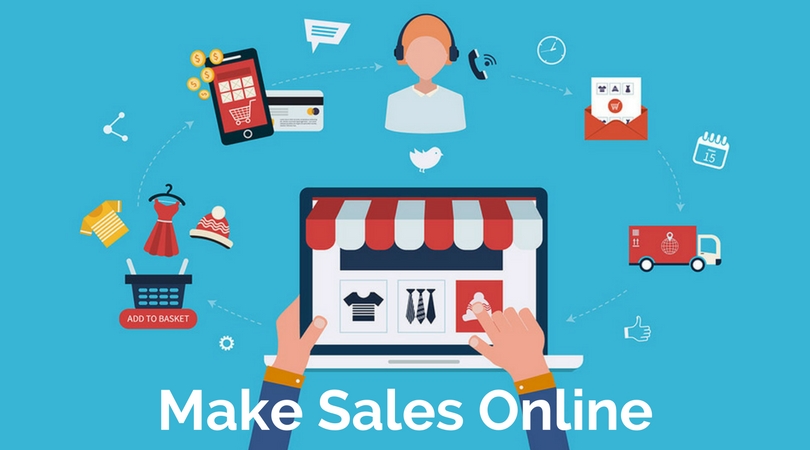 Phase 4: SALES
Once someone has clicked and read your content they are primed to receive your offer and other information from you.
After reading content about the benefits of using coffee as a pre-workout we then follow this up with direct response advertising for The High Caffeine Coffee Co. coffee. Direct response includes, paid re-marketing and retargeting, as well as email offers and community engagement.
The idea being that they will now be in the consideration phase of their buying journey and far more open to receiving the 'buy now/try now' message.
OUTCOME
From here, The High Caffeine Coffee Co's regular sales process can run. The funnel will have found and engaged likely prospects and built a pool of warm leads through lead capture.
By default, the prospect will be more open to The High Caffeine Coffee Co. as a trustworthy market expert and many common objections or concerns will have been pre-handled by the education pieces the target market has consumed.
This is a simple funnel designed to target the most obvious and easiest to reach market segments for The High Caffeine Coffee Co..
Once this funnel goes live we refine and optimize the targeting on facebook and the messaging they receive. It is through this optimization that we deliver increasing ROI and more profitable sales.
ONGOING:
With this proposal, integrating systems, optimising after sales processes and building funnels for other target markets are reserved for a later date. Our first focus is to be on quickly getting turnover and sales by creating the funnel which attracts the most obvious target market. More complex and involved projects such as system integration which require big investments of time and resources will be tackled at a later date.
Once this proposal is implemented the management of the campaigns is the only ongoing cost. With all other available budget put into paid promotion.
Facebook management: 10 hrs

Adwords Management: 10hrs

Adhoc design, funnel optimization, email sequences, etc: 10 hrs